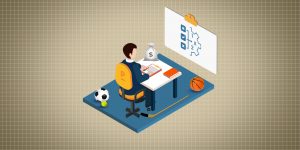 Sports betting, especially football wagering, in England has come a long way from the days in the 1960s when the only bets allowed by law were the pools coupons. Nowadays, you can wager on single games from a wide range of markets. In football, there are numerous types of markets which you can wager on, depending on the outcome you feel has a higher chance of winning. Let us explain a few of the most common football betting markets that you will find on almost all bookmaker sites.
Win Draw Win
The Win/Draw/Win, or straight bet in football, is when the bettor predicts the final outcome of a game. The first win represents the home team, a draw or the away team to win. Some people use 1X2 to describe this type of bet. Though this is the most popular type of bet, most football punters have the opinion that it's not the best type, since the favourite team is at times given smaller odds, which may not be profitable in the long run.
Double Chance
The double chance is considered the safest bet in football since the bettor has a 66.66% of winning this kind of bet. The 1X, X2, 12 prediction means that if the match results are home team/draw, away team/draw or home/away team wins, you win the bet depending on your prediction.
Draw No Bet
This market is similar to the double chance market, but the difference is that if the game ends as a draw, you get your money back. For example, if you bet on the home team draw no bet, and the home team wins the game, you win the bet. If the away team wins the match, then you lose the bet, and in case of a draw, the bookies return the stake you had placed your bet with.